The ultimate guide on the best gifts for architects
Note: This post contains affiliate links. Simply put, if you click on a product and make a purchase, we may make a small commission. This is at no extra cost to you. For more information, please see our disclaimer and privacy policy.
Architects are often the unsung heroes behind the majestic cathedrals and awe-inspiring churches we love to write about at Americana Steeples. We learned early on that our readers can't get enough details about architecture.
In tribute, we've pulled together this guide on the best gifts for architects.
The importance of architecture in society
At Americana Steeples, we understand the complex but beautiful intertwining of architects and the historic churches they built. In the words of architectural historian Timothy Hyde, "Every building is ultimately a compromise."
In an interview with the MIT School of Architecture and Planning, Hyde elaborated: "It's a compromise between the intentions of architects, the capacities of builders, economics, politics, the people who use the building, the people who paid for the building. It's a compromise of many, many inputs."
Architect George Vangelatos, chief design officer at HMC Architects, sees the crisscrossing of our cultures and architecture. "Architecture is both art and science, drawing on and intertwined with psychology, sociology, economics, politics and more," he wrote.
Architecture is ubiquitous. "It is the representation of a society and its people," says Ananya Jauhari in her article for Rethinking the Future, a leading organization in the field of architecture and design. "It becomes a symbol of how we see the world, as well as how the world sees us. The architectural marvels or the monuments present in a region make it unique and distinguishable."
In writing about the importance of architecture, design journalist Zach Mortice reminds us that architectural creations do not happen in a vacuum and that literally hundreds of people are behind the scenes. The cultural implications are enormous.
"Beyond merely providing shelter, architecture becomes the stage set and context for our lives," Mortice writes for Study Architecture. "It's the reason we feel empowered on the roof deck of an 80-story building, connected and thriving in a busy public plaza, and humbled in a soaring cathedral."
What is Frank Lloyd Wright Style?
Frank Lloyd Wright (1867-1959) was one of America's most cherished and famous architects, known for an organic style that was distinctly American.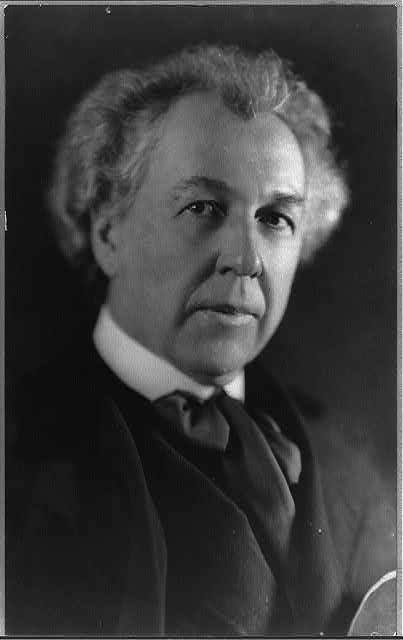 He fell in love with architecture under an unofficial apprenticeship with Joseph Lyman Silsbee, a well-known American architect who graduated from Harvard and MIT, where he was a student of the first school of architecture in the United States.
Silsbee gave 18-year-old Wright the "job" of helping with the interior of Unity Chapel in Spring Green, Wisconsin. Silsbee was a leading practitioner of Shingle Style architecture.
Early in his career, Wright was profoundly impacted by the "father of skyscrapers," Louis Sullivan, who was known for a clean aesthetic and his maxim of "form follows function," an approach that still influences professionals across the wider design spectrum, from interior design to media design.
As an organic architect, Wright chose his themes from nature and the purpose of the place. Perhaps the best example of his organic approach is the famous house in rural Pennsylvania.
Fallingwater, built as a weekend home for the Kaufmann family of the Kaufmann's Department Store, is partially built over a waterfall in the Allegheny Mountains. Designated a National Historic Landmark in 1966, the house was called Wright's "most beautiful job" by Time magazine, and the Smithsonian listed the house among its "Life List of 28 Places to See Before You Die."
I grew up near one of Frank Lloyd Wright's iconic buildings – the Price Tower, located in Bartlesville, Oklahoma. The Price Tower design was originally meant for an apartment building in New York City. The plans were never realized because of the economic fallout of the Great Depression.
However, H.C. Price, the original owner of the innovative petroleum industry company, was in need of a new headquarters and Wright was commissioned. Wright was reportedly delighted that his design would be used after all.
Thereafter, Wright referred to the Price Company Tower, which was opened in 1956, as the "The Tree that Escaped the Crowded Forest."
Best gifts for architects who love Frank Lloyd Wright
Books about Frank Lloyd Wright


What better gift for an architect than a book full of beautiful designs! If there is a quintessential book on the life and designs of Frank Lloyd Wright, this is it. Authored by a one-time Wright apprentice and the founding director of the Frank Lloyd Wright Foundation Archives, the book Frank Lloyd Wright offers incredible stories and stunning photographs and drawings – some of which are never-before-seen.
Bruce Brooks Pfeiffer (1930-2017) became a close friend of the Wrights from the time he served as Frank Lloyd Wright's apprentice in the Taliesin Fellowship in 1949. In 1957, he spent a year attending the Ecole Nationale des Beaux-Arts in Paris, returning in 1958 to his apprenticeship with Wright. He remained in that role until Wright's death in 1959.


In addition to his position as director of the archives, Pfeiffer was the vice-president of the Frank Lloyd Wright Foundation. He authored more than 50 books about the life and works of Wright, including Frank Lloyd Wright Designs: The Sketches, Plans, and Drawings, which has been touted as the "first major presentation in decades of the visionary drawings of the artist-architect and master designer."
The book includes 420 of Wright's vari-colored and black and white drawings, including some of his most famous projects, such as Fallingwater, the Coonley House, Midway Gardens, the Guggenheim, and the Imperial Hotel.
Fallingwater, which was written and photographed by a team of Wright experts, is the type of gift that can be enjoyed by both an accomplished architect and a dabbling hobbyist, life myself. This book is simply exquisite.


The book is edited by Lynda S. Waggoner, vice president of Western Pennsylvania Conservancy and director of Fallingwater. Waggoner's expertise on Wright began as a teen-ager, when she served as a tour guide at Fallingwater. She is considered the authority on the house.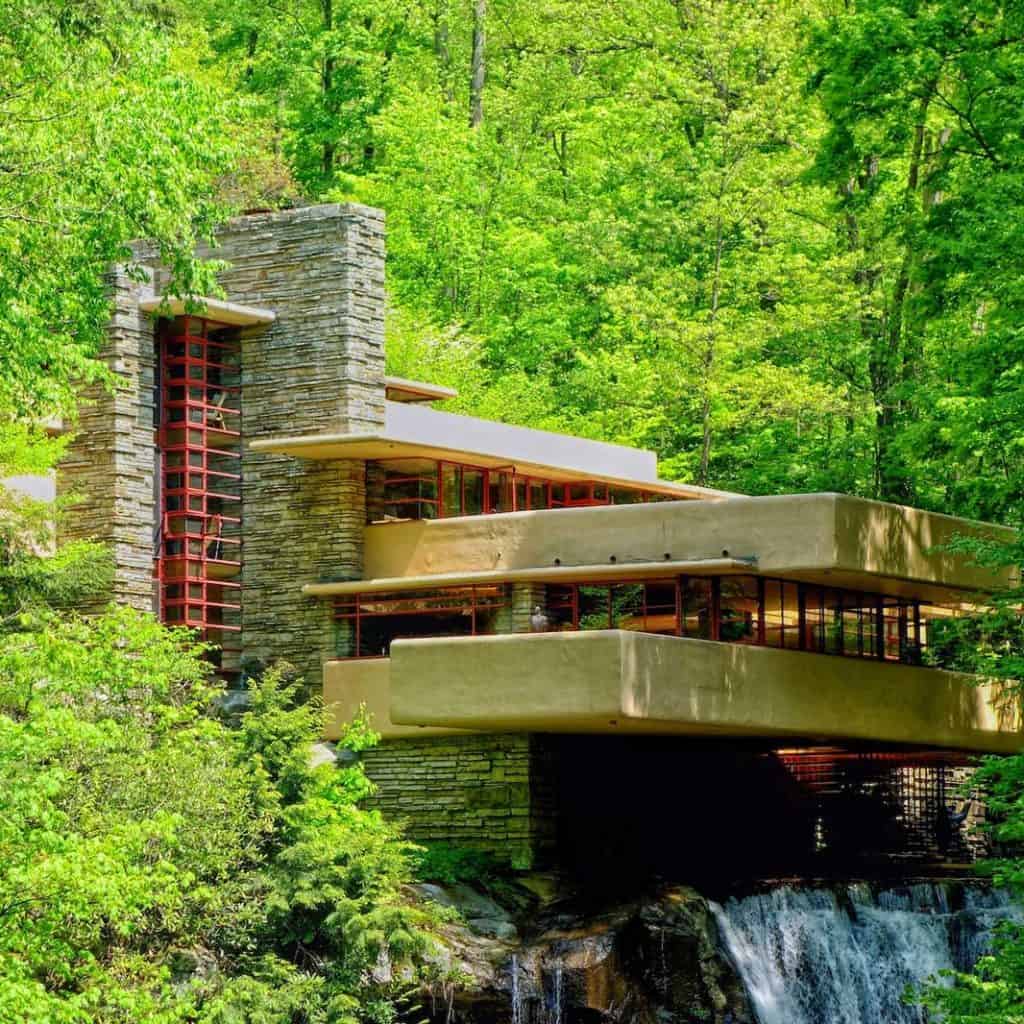 Frank Lloyd Wright puzzles


For those who like to relax with a puzzle or find them a fun family activity, you can also enjoy the Fallingwater house in this double-sided jigsaw puzzle. On one side, the puzzle features a photograph of the beautiful Fallingwater house and on the other side is an aerial blueprint of the house. Double the fun!
If you like more challenging puzzles, try this 1000-piece, foil-stamped jigsaw puzzle of Wright's dazzling Saguaro Forms and Cactus Flowers artwork. You can find a similar foil-stamped puzzle with this 500-piece puzzle featuring Wright's Imperial Hotel Peacock Rug.
Frank Lloyd Wright wall decor
Of course our guide to the best gifts for architects includes Frank Lloyd Wright wall decor. Wright was known for his interior creations as well.
Licensed by the Frank Lloyd Wright Foundation, this Bulova wall clock in Antique Bronze Metallic Finish is an adaptation of Wright's 1930 Exhibition typeface created for his exhibition drawings.
Bulova's Luxfer Prism wall clock represents Wright's 45 variations of geometric patterns for square glass sheets used in upper registers of windows. According to the Frank Lloyd Wright Trust, "Wright's patents for the Luxfer Prisms resulted in royalties with which he was able to construct a new studio at his home in Oak Park."
My favorite in Frank Lloyd Wright wall decor is what else, but stained glass! This metal-framed stained glass panel features Wright's famous Saguaro Cactus Flowers.
If you love modern architecture, check out this story of a modernist masterpiece in New Harmony, Indiana. Only the sky would do!
Best desk lamp for architects


My family would tell you that I'm over-the-top picky about my lighting. I spend hours a day at my desk and computer, and poor lighting leads to headaches for me. The TaoTronics LED Desk Lamp is my top choice. In fact, I just ordered this one for my son's Christmas gift. (But, shh, don't tell him!)
It's easy on the eyes in design and usage. No flickering with this LED light! Also, with this desk lamp, you have a total of 25 light modes to experiment with. It comes with 5 levels of light temperature and 5 levels of brightness.
The touch control lamp has flexible positioning and comes with the added bonus of integrated charging for your devices. Seems like I'm always needing to charge my phone at my desk.
Fun gifts for architects
You can never go wrong with a classic t-shirt, and you'll have no trouble finding a design made just for architects. I like simple graphic designs like this retro compass t-shirt or this one that features even more tools of the trade.
If you want to give your architect a daily affirmation, who better to deliver that message than Baby Yoda in this novelty coffee mug.
Make a good first impression at your front door with a subtle statement piece like this Frank Lloyd Wright doormat. Monogrammed front door mats are also a good choice for architectural enthusiasts.
You know from following Americana Steeples on Instagram that we love our church doors. Well, we love front doors too. Entryways show off our personality and make a statement on style.
Gifts for architects who love historic churches
The designers of this 3D puzzle kit of the Notre Dame de Paris have thought of everything. After it is assembled – which the makers say may take 6+ hours – you can open it for an interior view! Most 3D puzzle kits do not have this feature. And, look at that rose window! Bravo CubicFun!
The Milan Cathedral Model (Duomo di Malano) has 135 spires! You know how we love our spires and steeples! Although it doesn't completely open, it has a removable section that opens to reveal interior design. The original cathedral took nearly 6 centuries to complete. Let's hope the model building goes a little faster!
The Cathedral of Vasily the Blessed, also known as Saint Basil's Cathedral, is perhaps one of the most iconic symbols of Russia. The Russian orthodox church, located on Red Square, was confiscated during the Soviet Union's religious purge and has operated as part of the State Historical Museum since 1928. Now you can bring Red Square into your home with CubicFun's colorful version of the Vasily cathedral.
---
Thousands arose stone-by-stone across a conquered land! Learn about Norman church architecture and view beautiful historic church photos by two U.K. photographers!
---
Best gifts for future architects
The first toy in my memory is a set of well-worn wooden blocks at my grandparent's house. By the time I came along, many cousins had spent years playing with those pieces. Much of the color had been worn away.
I think I like this new generation of wooden building blocks better. Melissa and Doug are known for quality, educational toys and this 60-piece solid wood set is one of their best products. Plus, unlike my childhood wood blocks, the edges are smooth on these pieces.
If you would like colored blocks, try this highly praised colorful Magnetic Tile Building set. The tiles are made from a non-toxic ABS plastic and have round edges.
For older children (and adults) don't forget the incredible architecture kits made by Lego. The sets include collectible booklets that contain key points about the design, history, and architecture of the famous landmarks.
You can foster a love of travel with this London Skyline collection, which features the National Gallery, Nelson's Column, London Eye, Big Ben, and Tower Bridge.
Tell us more about the architectural enthusiast in your life. Join in on the conversation by adding a comment below! Engaging with you is our favorite activity.