What is the Baroque period music and why is it important today?
By Angela Green
Steeple Contributor
'Baroque' is the name given to the period of art and music that emerged across Europe in the 17th century. The term most likely began as an insult derived from the Portugese barocco, meaning 'misshapen pearl.' It is used to refer to the period during which this style flourished as well as the style itself.
Come along with me as I share the history of beautiful baroque period music and the brilliant composers who brought us this rich style.
What are the characteristics of Baroque music?
Baroque period music in particular is characterized by long flowing melodic lines with decorative notes such as trills. There is a contrast in the music of loud and soft alternating in the solo and ensemble. Very often two or more melodic lines are combined making this music unique to its era.
The music was considered Western art music and was composed from approximately 1600-1750. Baroque music expanded the size, range, and complexity of instrumental performance, and it also established the mixed vocal/instrumental forms of opera, cantata, and oratorio.
The music has a main melody focused on a soloist, sometimes vocal and sometimes instrumental. There is a differentiation between classical and Baroque period music in that classical music has a lighter, clearer texture and is much less complex than Baroque music.
It is important to note that the classical music of Mozart, for example, was firmly rooted and grounded in the baroque.
Baroque music came out of the Renaissance, which had brought new and improved instruments. To compete with the Protestant Reformation, the Catholic Church went so far as to encourage composers to write this new music. The music composed introduced more creativity into the compositions, with tempo changes being a regular feature.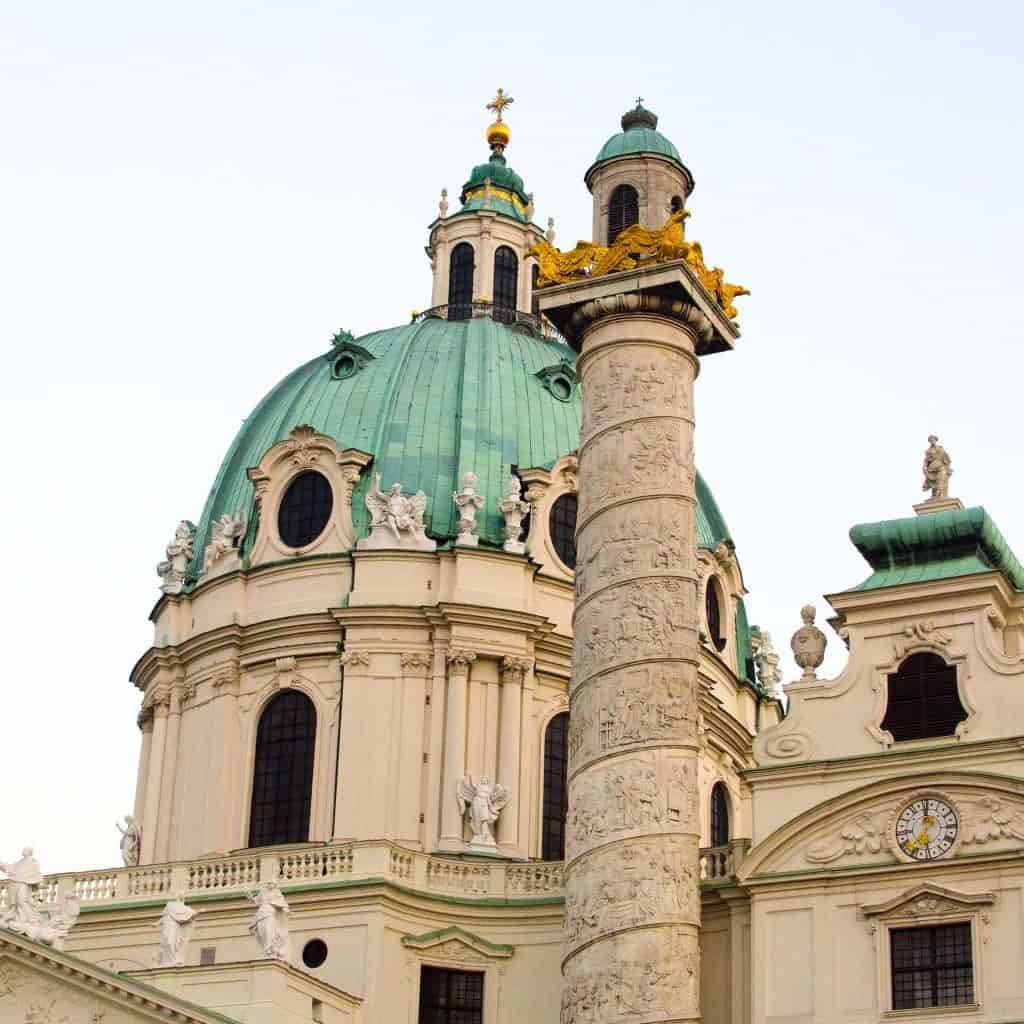 Baroque period composers
Some notable composers of the Baroque era are as follows: Corelli, Purcell, Couperin, Vivaldi, Telemann, Rameau, Bach, Scarlatti, and Handel, and Monteverdi.
Johann Sebastian Bach is hailed by many as the greatest Baroque composer. He created music ranging from oratorios to intimate keyboard pieces. His composition combines mathematical complexity with humanity which is a characteristic unique to his music.
Born in Germany in 1685 to a family of musicians, he learned to play and compose early in life.
Bach played the organ and sang in the church choir, and at the age of 15, his vocal ability won him a place in the prestigious school, Michaelsikirche, near Hamburg, Germany.
Bach described his thoughts on music best when he notably said, "The sole end and aim of all music should be the glory of God and the recreation of the mind."
The Baroque period is mainly the point at which the orchestra was born, opera became a major form of delivery, and the concerto allowed soloists to flaunt their talents. It witnessed some of the greatest masterpieces ever composed.
Bach's Six Cello Suites for the unaccompanied cello includes the most famous movement, the "Prelude from Suite No. 1 in G,"and is a great example of Bach's genius as a composer.
The Four Seasons, composed in 1723, is one of Vivaldi's most famous works for the violin. Each concerto of his Four Seasons corresponds to a different season of the year.
Pachelbel's Canon in D major is heard at numerous weddings and was composed originally for three violins and a basso continuo.
No mention of great masterpieces is complete without Handel's Messiah being at the forefront. This work was composed in just 24 days by one of the greatest baroque composers.
His friend wrote a libretto taken from the Bible, based on the life of Jesus Christ, and gave it to Handel, who composed Messiah. The most famous part of this work is "Hallelujah" Chorus. This is performed during the Christmas season by many Baroque ensembles and choruses, thus making it a Christmas favorite.
Other Christmas compositions include Heinrich Schutz's Verbum Caro Factus Est, which celebrates the central mystery of Christmas. Stradella composed the Christmas Cantata in 17th century Italy, written to accompany the devotion of the Virgin Mary to her son.
Bach's Brandenburg Concertos, a collection of six concertos, are widely regarded as some of the best orchestral compositions of the Baroque era.
Another substantial contribution to music at this time is Fairy Queen by Henry Purcell. He was an English composer whose composition is closer to a modern musical than to an opera. The libretto is an adaptation of Shakespeare's comedy A Midsummer Night's Dream.
Baroque churches
in Portugal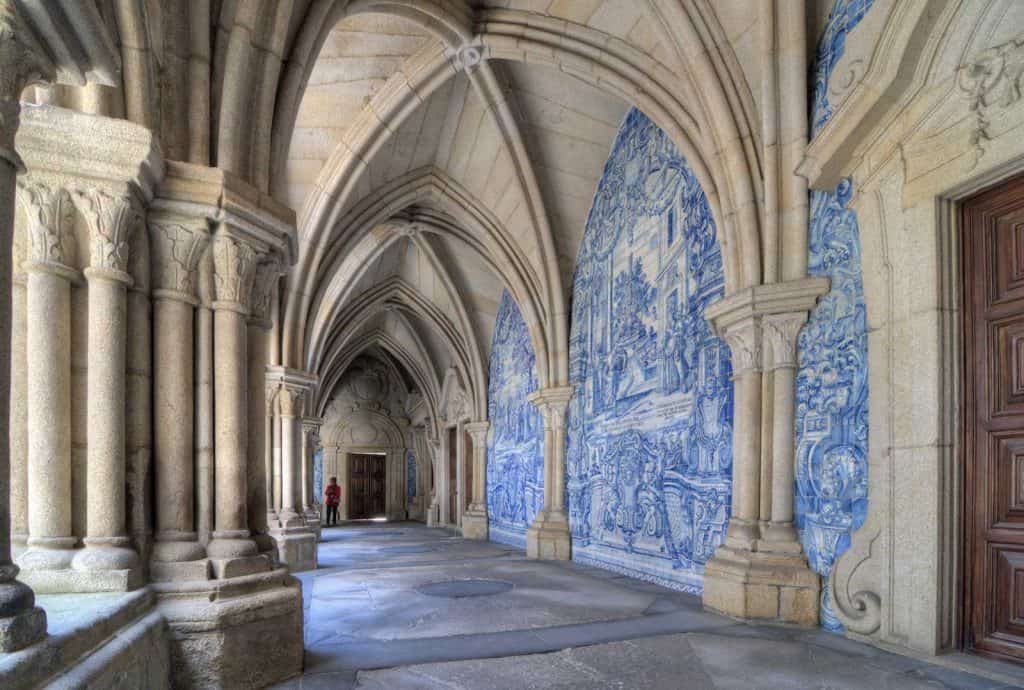 Baroque architecture
Baroque architecture was initiated as an expression of the Catholic Church and its triumph to show its wealth and power. Church architecture used drastic color and ornamentation. Many structures include large domes with interiors covered with paintings and sculptures.
To listen to a Baroque music concert at a historic church is as it was intended. Churches offer an intimate setting, acoustics appropriate to the genre, and the thrill of hearing brilliant, joyful music. In early times, the church employed well-known musicians such as Bach and Mozart.
Music was composed for churches in the baroque or classical style, for such services as requiems, masses, and cantatas.
Steeped in history, Germany's churches are spectacular.
The Cathedral of Cologne is one of Germany's most important architectural monuments. To attend a concert here, in a sacred place, is appropriate to performing music that was composed to be fully in harmony with the Christian spirit.
The performance of purely instrumental pieces is enhanced greatly with the magnificent organs in these churches. The historical character of these organs, in form and tone, is of the utmost importance in performing a concert in the Baroque style.
If you are interested in church architecture, be sure to check out Norman Churches of England!
Why listen to Baroque period music?
Why listen to Baroque music? Why do we need music? Being a music making species, we have used music to communicate since the days of hunter-gathering and telling stories through song.
If you want to know where to start when cultivating an interest, I feel that the best place and time to start is now.
With so many avenues, such as Spotify and Apple Music, everyone has access to the musical universe. Choose a Baroque music composition or even a composer that was mentioned above and simply get started by listening while you are walking, at work, or at home relaxing.
You can then explore and define your taste in this area and travel in your mind to beautiful places and other time periods of history.
Baroque music is also said to have the right tempo to be used as "studying" music. Baroque usually travels within 50-80 beats per minute and so it stabilizes our mental, physical, and emotional rhythms, which in turn creates a strong environment for studying.
Spotify has a playlist called the "60-bpm learning list," which can be used for students to possibly improve concentration and attentiveness.
Exposing children to Baroque music or any music, has great benefits. Music provides auditory stimulation that may help in areas like language, math, and critical thinking skills.
There is a common argument that increased cognitive ability calls for classical music compositions. Because of the intricacy of the music of the Baroque period, music may well increase cognitive powers by connecting synapses in the brain. The synapses in this music are similar to those used for temporal and spatial reasoning.
I would highly recommend that music play an important role in the life of children and Baroque music exposure would be a pathway to achieving lasting benefits.
Sharing my passion for Baroque period music
My love of Baroque probably started when I learned to play Bach sonatas and sonatinas in my early years of studying piano. Something magical about how it all seemed to flow and have an energy I liked, made it my personal favorite growing up.
As an adult, learning to sing the choral music of the Baroque period, I find it challenging as well as soothing. Just to master the words, music and meaning of Bach, Schutz, and other composers of this glorious, intricate music, is a delight to me.
Each new piece for each concert in the Bach Collegium Fort Wayne, a group I perform with, is a new beginning and introduction to a new discovery. Music has always been a vital part of my life and I have the growing desire to hear it on the concert stage as well as perform it. It is an exploration and an adventure.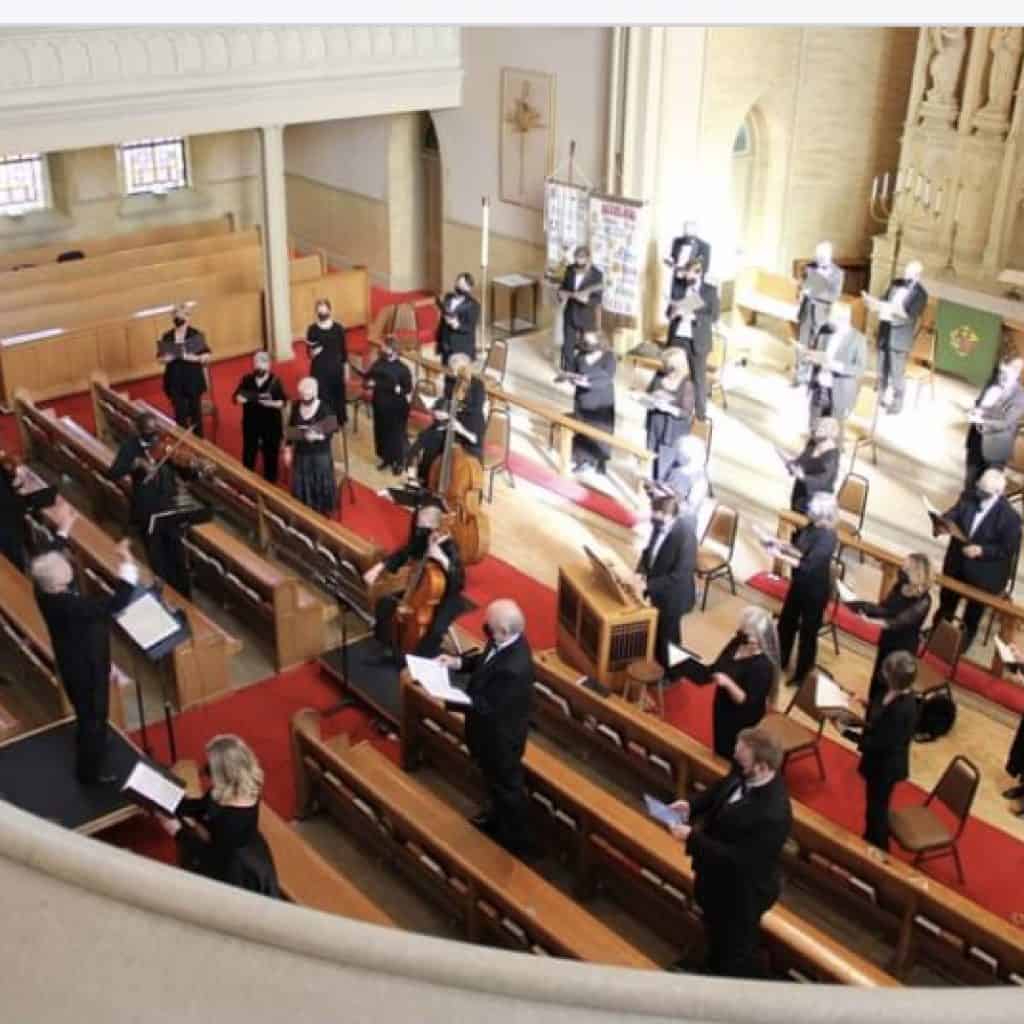 Bach in the Time of Covid
The Bach Collegium Fort Wayne, recorded Bach in the Time of Covid on November 8, 2020, at Zion Lutheran Church. Four soloists, 32 choristers and eight instrumentalists performed Musikalische Exequien by Heinrich Schutz, Saviour of the Nations, Come by JS Bach, and Two Excerpts from the Oratorio St. Paul, OP.36, by F. Mendelssohn-Bartholdy.
Dr. Daniel Reuning, artistic director, says, "The recording recognizes how importantly the musical arts serve to uplift our human spirit during these times of distress and loss." A DVD of the concert will be released in early December and can be ordered through www.bachcollegium.org.
Do you listen to Baroque period music? Let us know in the comments below.
Author: Angela Green
Angela Green is the Gallery Coordinator and Curator for the Garrett Museum of Art. She is also involved with the IN Artisan organization and stages exhibits and displays at IN Artisan Gallery and Gifts in Carmel, Indiana. She has been a juror for IN Artisan.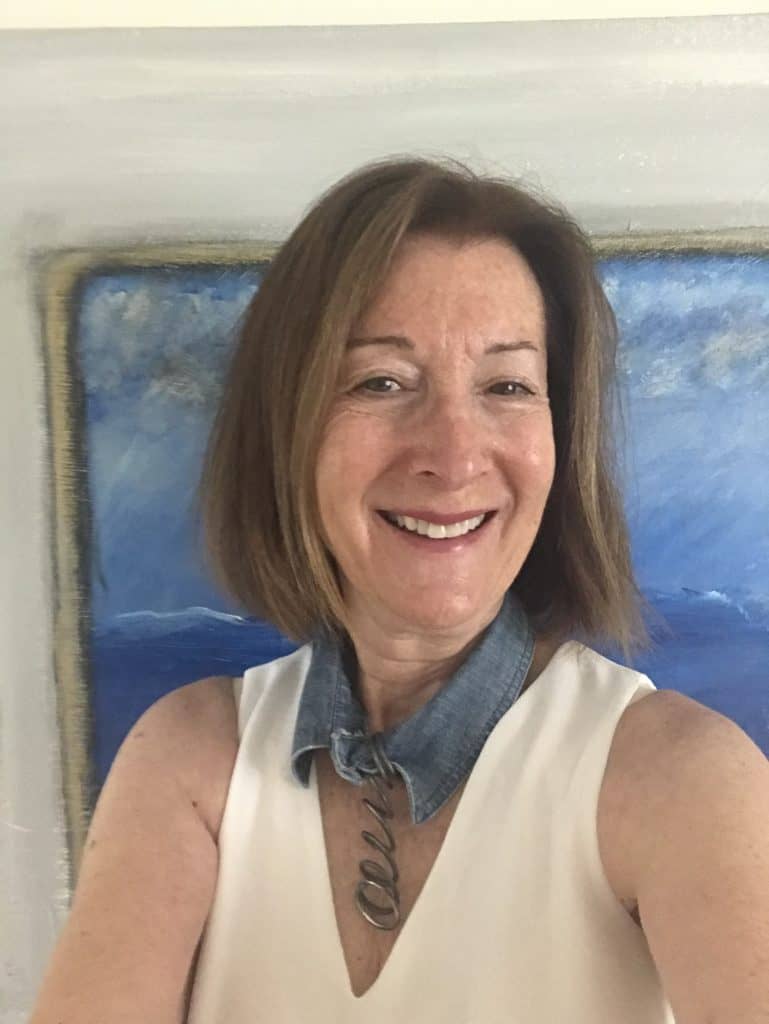 She sits on the jury for Art This Way in Fort Wayne, Indiana, a mural program that operates under the umbrella of the Fort Wayne Downtown Improvement District. This program facilitates the installation of public art on private property in Fort Wayne.
She was also a juror for several murals in the 2020 Make It Your Own Mural Fest, a public art initiative, which spanned an 11 county area of northeast Indiana. In addition, Green has served on a jury for The Art of Fort Wayne exhibit at the Allen County Public Library. She is involved on the Second Chances art committee for Blue Jacket Inc., an organization that helps ex-offenders facing employment barriers.
Her involvement in art extends to her position as an art committee member for the Union League Club of Chicago, which is renowned for the 2nd largest art collection in Chicago, next to the Chicago Institute of Art. She serves on the art detectives subcommittee, the photography subcommittee, and the art acquisitions subcommittee.
Angela is past vice-president of the board at Artlink in Fort Wayne, as well as being a board member for several years, and the chair of the development committee and the human resources committee. She was also a member of the education committee.
Along with her various interests in arts and culture, Angela sings with Heartland Sings, a choral ensemble, and Bach Collegium, a choral group specializing in Baroque music.
Green is an English major/secondary education and biology minor, graduating from Indiana/Purdue University in Fort Wayne.
Her teaching career spanned 25 years and was devoted to alternative education in public high school, a juvenile detention center, and a private facility for emotionally troubled children and their families.
She is currently a University Supervisor at Purdue University Fort Wayne of secondary education English majors/student teachers. She is in the process of editing a book written by a Rwandan native, that is a biography of his life, that she hopes to help publish and distribute in Rwanda and the United States.